Circleville Earthworks
Circleville Earthwork was located at the confuence of the Scioto River and Hargus creek. It was comprised of a square and of Double Circle embankments. The original town was laid out surounding the Earthwork the square was used to lay out the street grid and the circle was used for the original circular layout of the towns center. 
Google Map

Caleb Atwater's 1820 map of the Circleville Earthwork published in his book: Antiquities Discovered in the Western States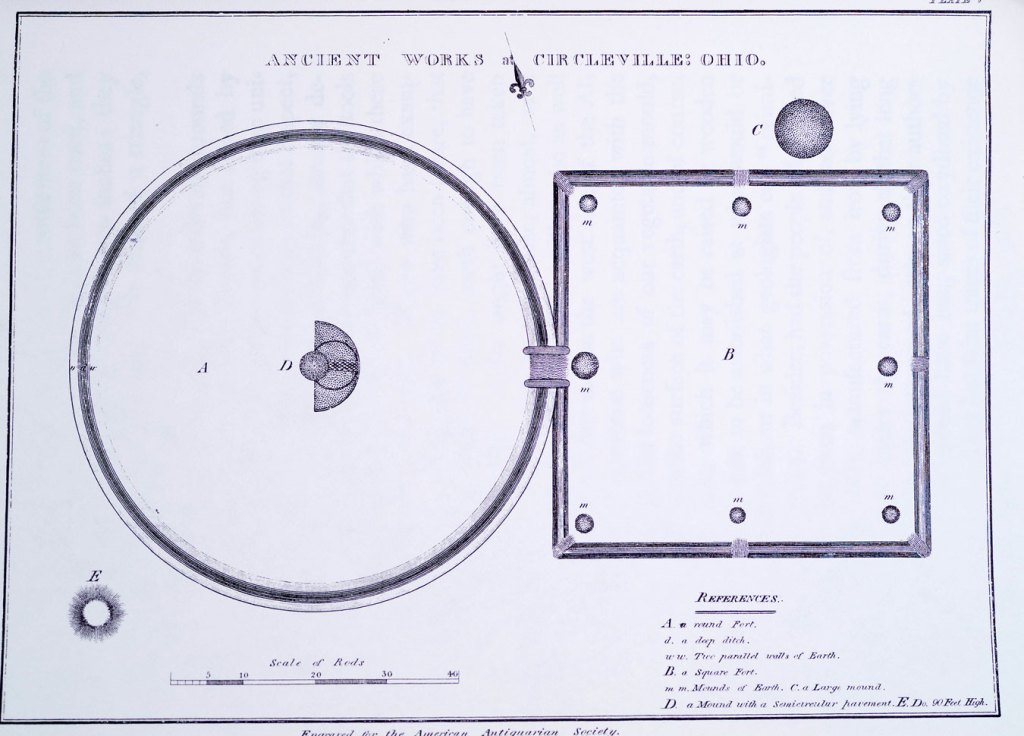 1772 Jones & Irwine map of the Circleville Earthworks.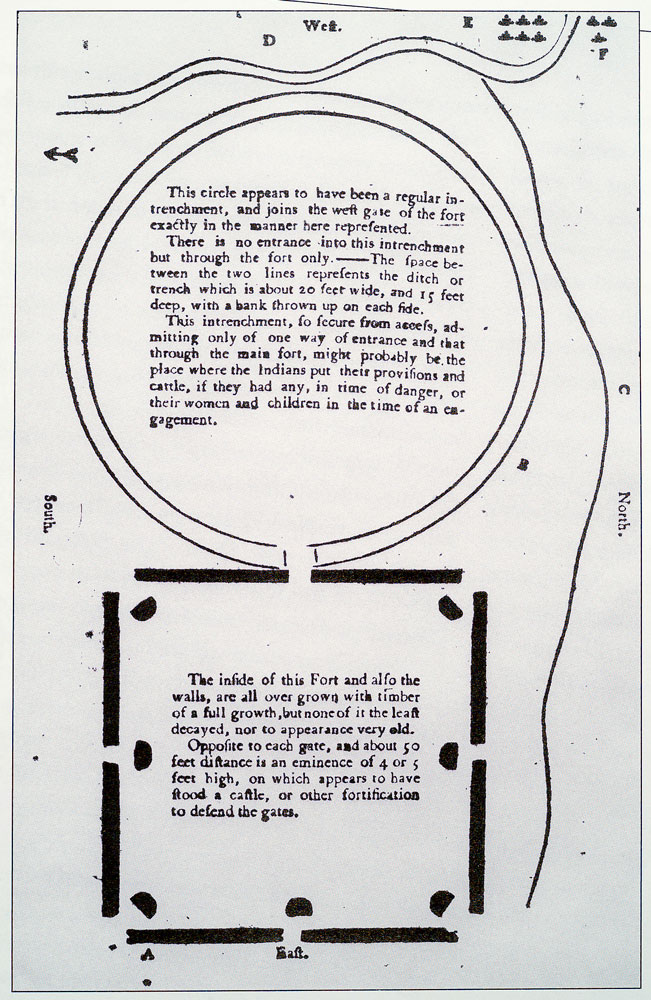 Depiction of Circleville, Ohio Earthworks. The map notes that it was surveyed by P. N. White, drawn by B. F. Brannan, and engraved by Doolittle & Munson in Cincinnati.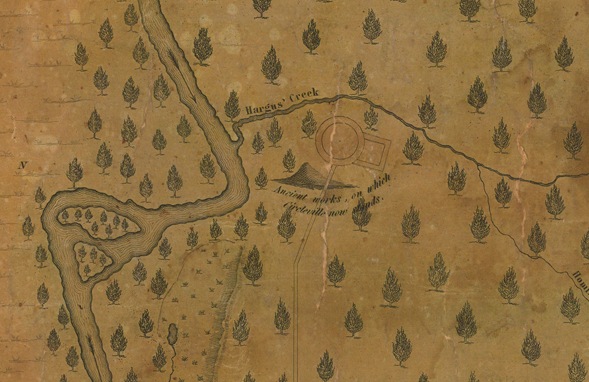 1836 Map of the Original layout of Circleville. The design followed the outside Circle embankment.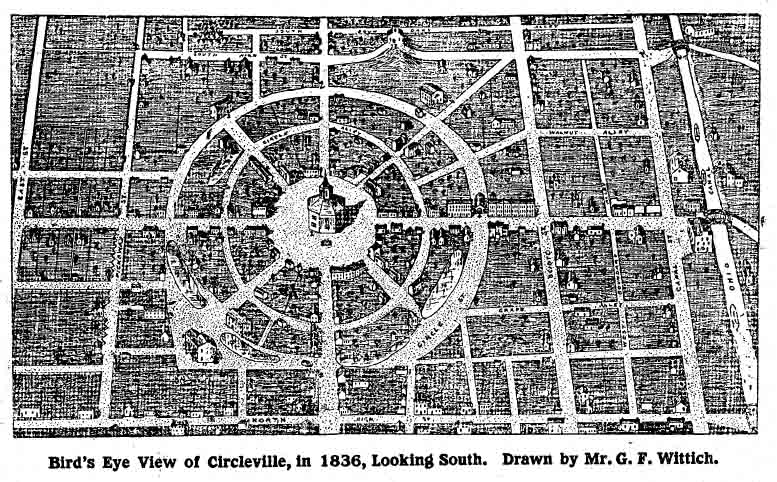 Circleville Earthworks GIS
Choose your basemap, Select + or - to zoom, use mouse or finger to move