Fosters Earthworks (33WA5)

Fosters Earthwork (33HA5) is on private property. It was investigated by Frederick Ward Putnam in 1890. It is a Hilltop Enclosure at the confuence of the Little Miami River, Simpson Creek and Bear Run.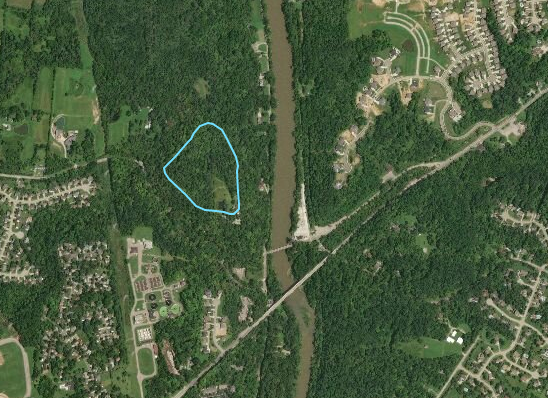 Fosters LIDAR

LIDAR showing the remnants of Fosters embankment walls.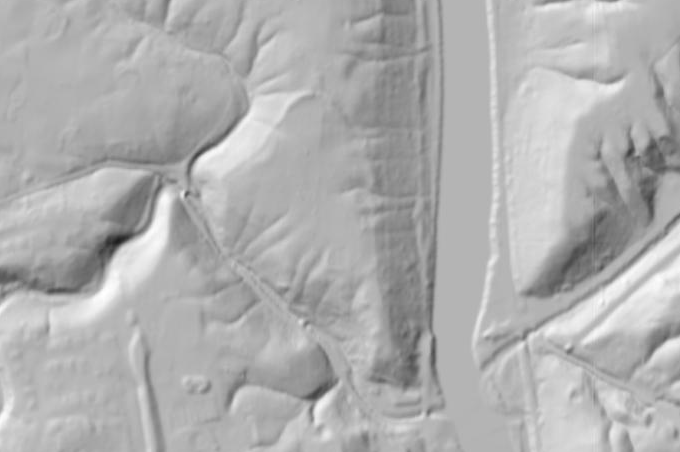 Fosters LIDAR with GIS

GIS trace over Lidar embankment remnants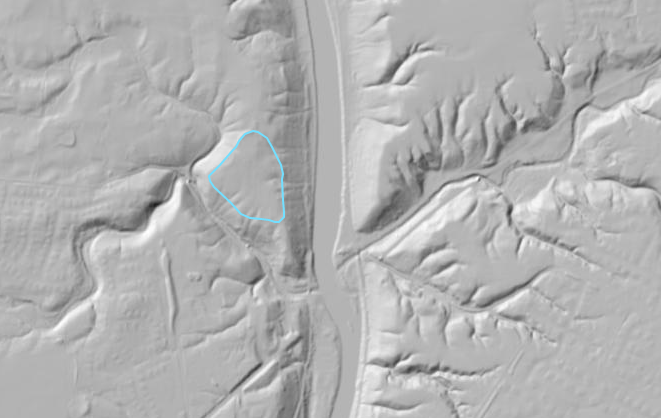 Upper Little Miami Earthworks
Fosters Earthworks in relation to Stubbs and Fort Ancient on the Little Miami River.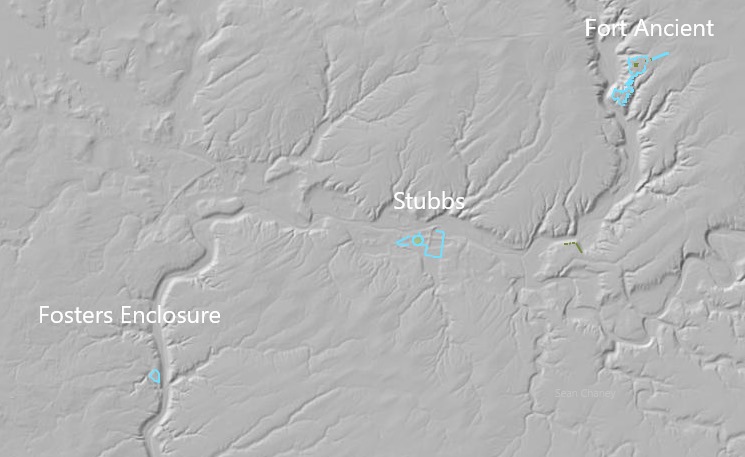 Fosters Earthworks GIS (33WA5)
Choose your basemap, Select + or - to zoom, Use mouse or finger to move