Serpent Mound
Serpent Mound is located in Adams County, Ohio, at the confluence of Brush Creek and Baker Fork. It is an Effigy Mound, and the most recent radiocarbon dates by a team led by William Romain in 2014, placing construction around 321 BCE and later repaired by the Fort Ancient Culture accounting for the previous radiocarbon dates. 

The site consists of a 1,348-foot-long effigy of a serpent, which winds back and forth across the top of a ridge.
The first recorded description of the site comes from the early 19th century when it was observed and documented by pioneers and explorers. In 1846, a survey of the site was conducted by Ephraim Squier and Edwin Davis, who were among the first to recognize the site's significance as a prehistoric earthwork. They published a book, "Ancient Monuments of the Mississippi Valley," in which they described the site and speculated about its origins. 
Open in Google Maps
Ancient Monuments of the Mississippi Valley

Map of Serpent Mound From Ancient Monuments of the Mississippi Valley (See Squier & Davis Book Below)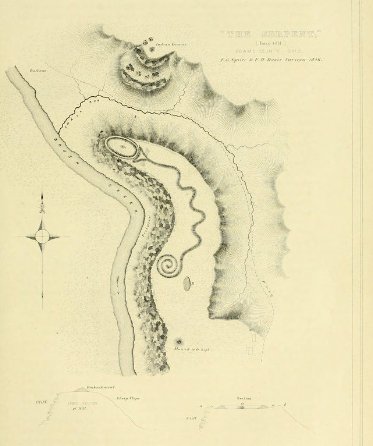 LIDAR

LIDAR showing the contours of Serpent Mound. Sean Chaney 2019 Using USGS resources.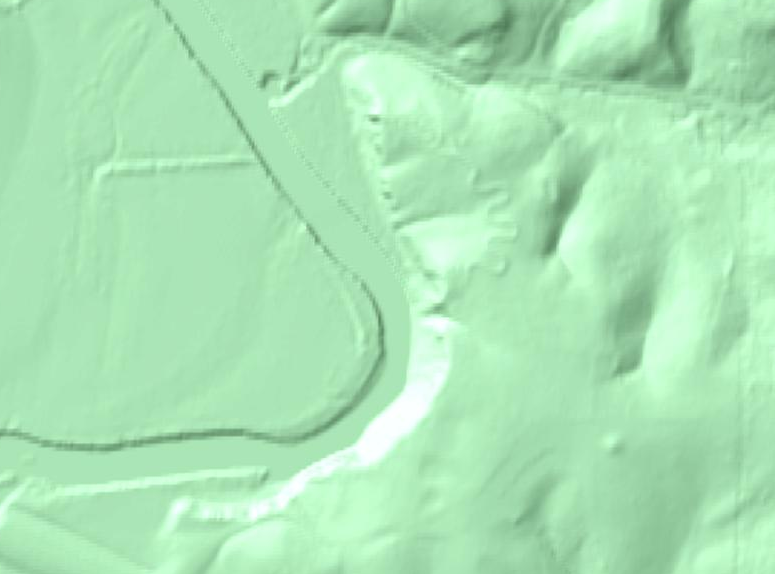 GIS by Sean Chaney 2019. Geospatial outlining of Serpent Mound Using ARCGIS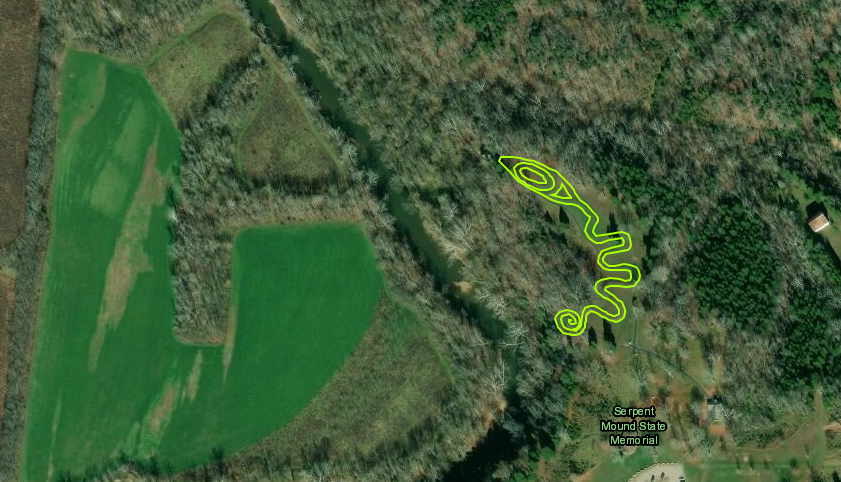 Serpent Mound GIS
Choose your basemap, Select + or - to zoom, use mouse or finger to move