Newark Earthworks
Newark Earthworks is located in Newark and Heath Ohio on the Licking River a tributary of the Muskingum River. Its location is at the confluences of the North and South forks of the liking river as well as Racoon creek and the South fork. It is a massive site that is scaled in miles.
Google Map
Newark Earthworks Calib Atwater 1820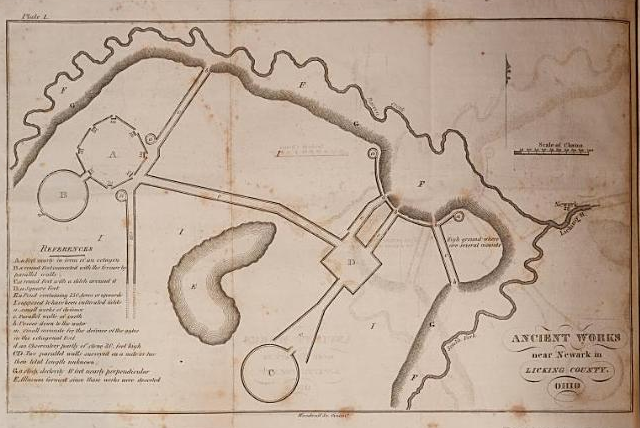 Ancient Monuments of the Mississippi Valley

Survey of Newark From Ancient Monuments of the Mississippi Valley by Charles Whittlesey and Squier & Davis (See Squier & Davis Book Below)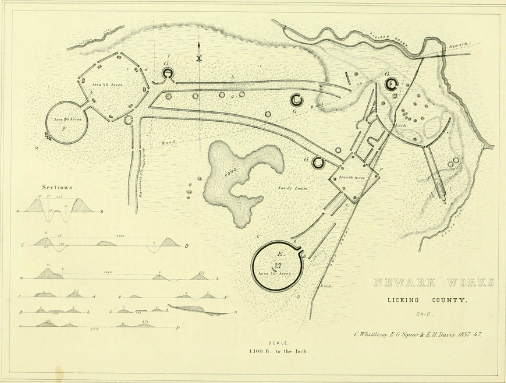 Survey Map by James and Charles Salisbury's 1862 showing more detail of the Newark Earthworks as well as reference points of the Railroad and Canal bisecting the Earthworks.  The map shows more embankment walls surrounding octagon and circle works as well as the "Hopewell road" (parallel embankments) extending away from the works. The parallel works extend at least 2.5 miles and may continue to Chillicothe.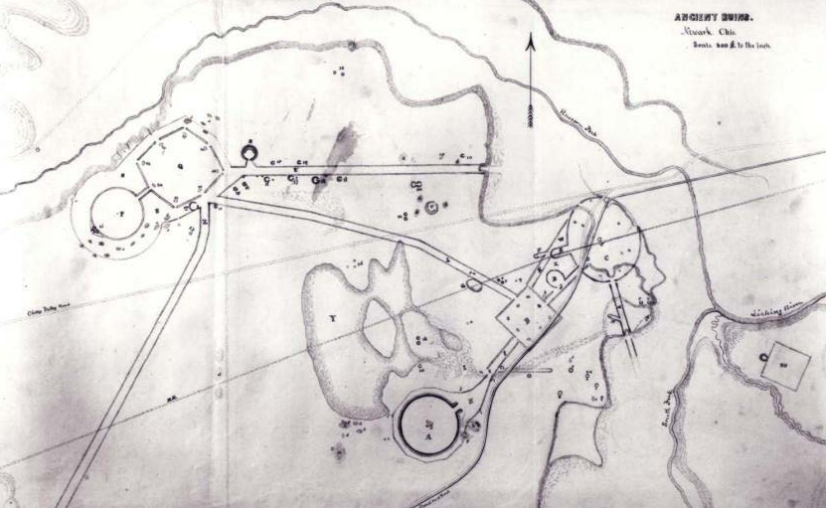 Squier and Davis over GIS Newark Earthworks.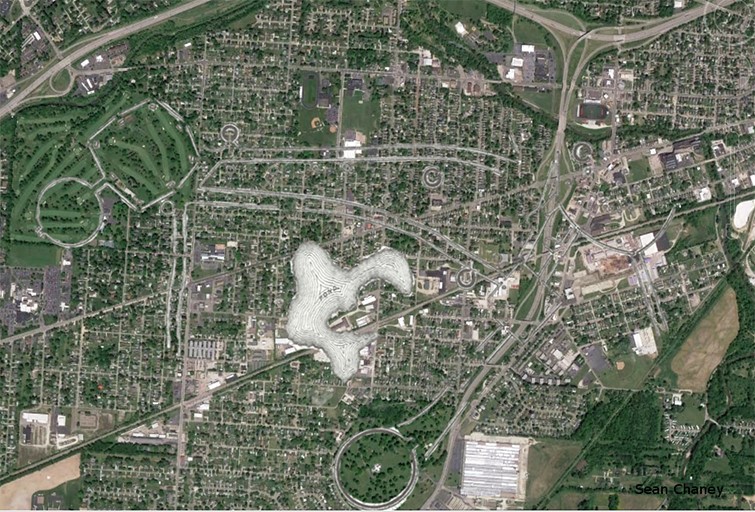 Newark LIDAR
Newark LIDAR using USGS resources.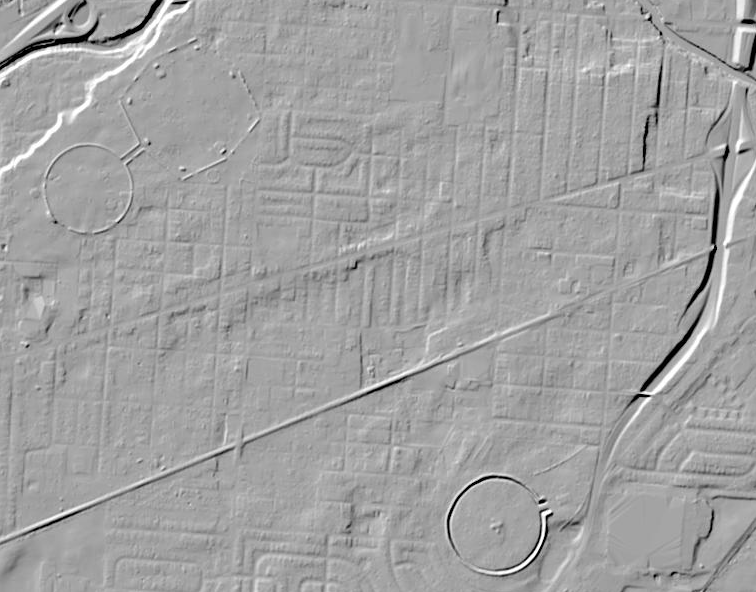 GIS by Sean Chaney 2018. Geospatial outlining of Newark Earthworks Using ARCGIS and Using Squier and Davis map as a reference for missing sections.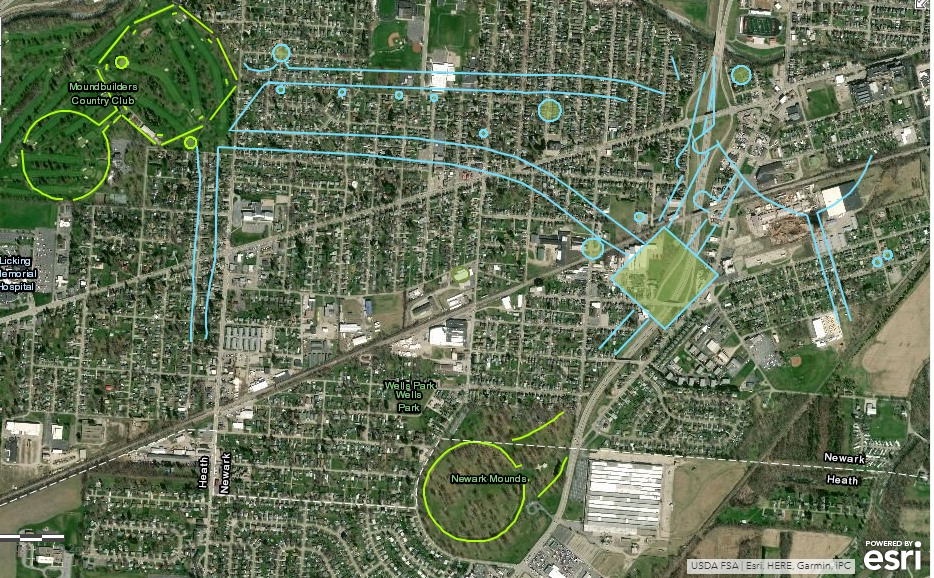 James and Charles Salisbury's Map 1862 Laid out in GIS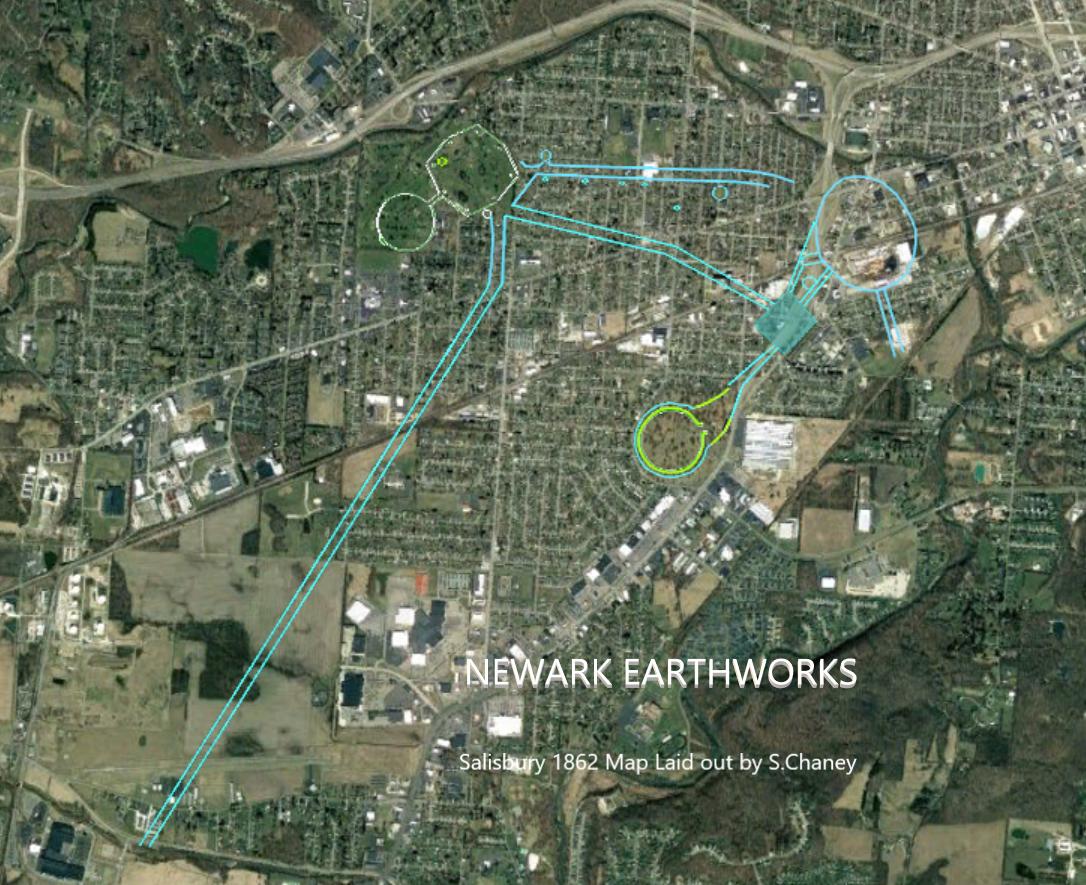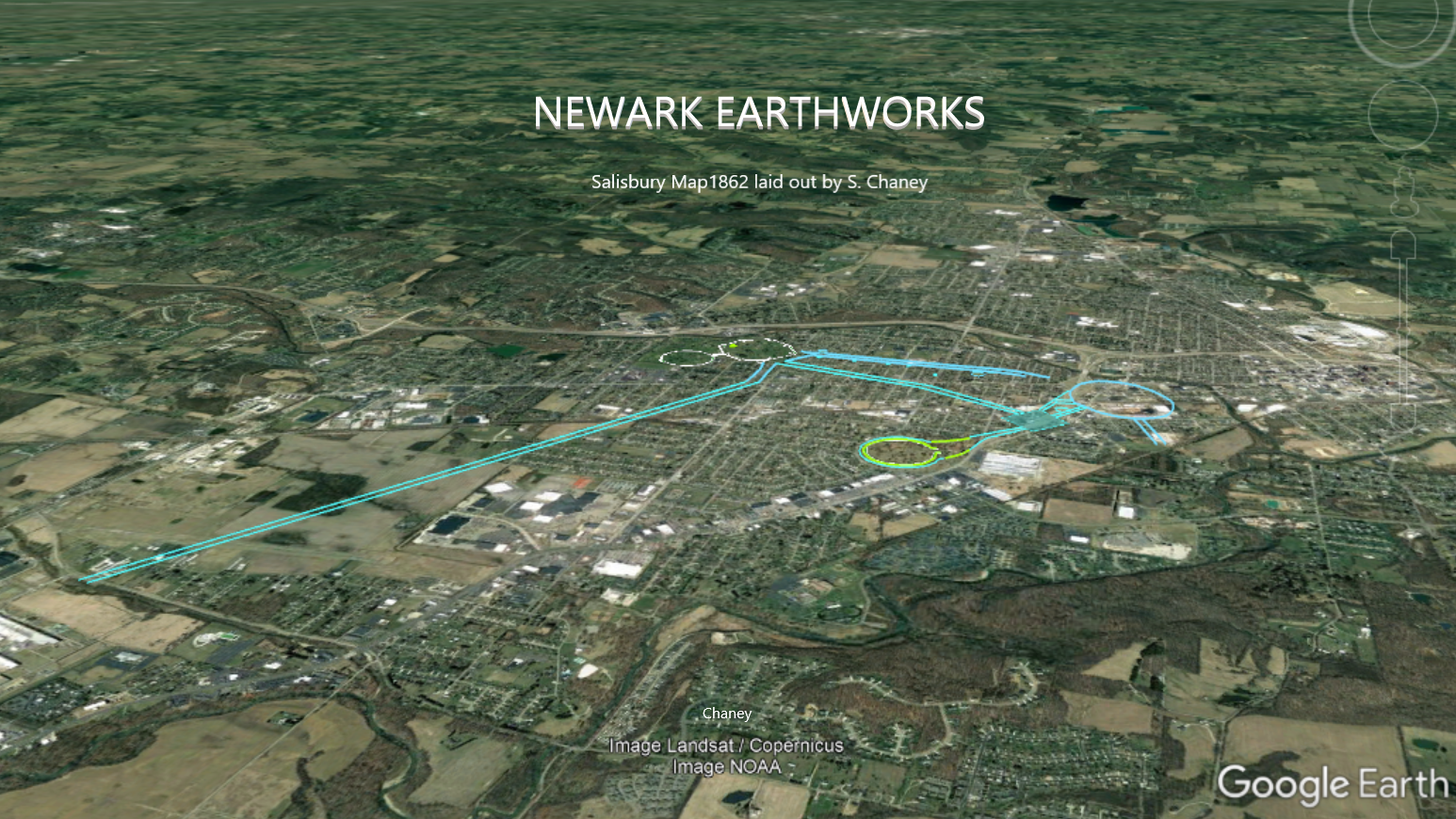 Video of Newark Earthworks Flyover of Laid out 1862 Salisbury Map in GIS by Sean Chaney
Newark GIS
Choose your basemap, Select + or - to zoom, use mouse or finger to move. Blue lines show Approximate location of missing or mostlly missing embankment walls as described in the Salisbury's Map of 1862.
3D Model sketchfab.com of Newark Octagon by 3D Archaeology using Photogrammetry
Neawark Earthworks
Research
Publications
Papers
Articles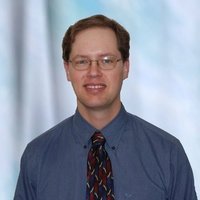 Kevin R Schwarz Schwarz, Kevin R 2016: The Great Hopewell Road: New Data, Analyses, and Future Research Prospects Journal of Ohio Archaeology
1418
Rating:

By William F. Romain and Jarrod Burks Originally published on -line by the Ohio ArchaeologicalCouncil , 2008 https://www.ohioarchaeology.org/39-resources/research/articles-and-abstracts-2008/260-lidar-imaging-of-the-great-hopewell-roadaccessed April 4

1909
Rating: