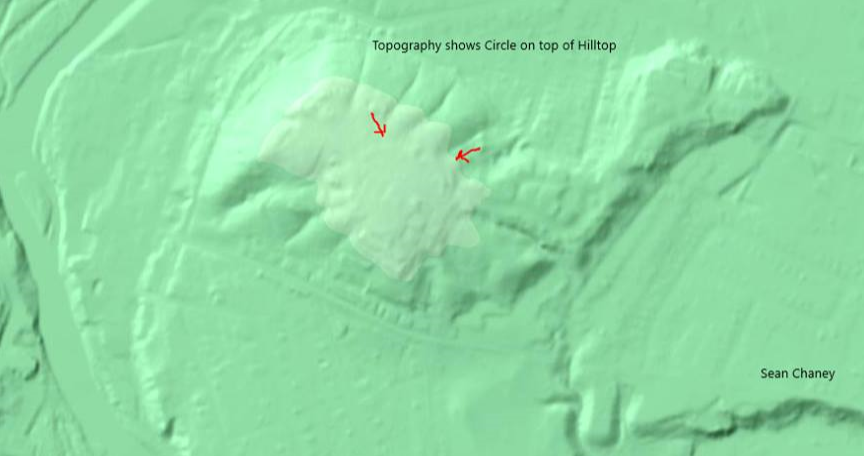 Milford
The Milford Earthworks (33CL5) was partially destroyed in the early 1800s and the exact position of the Milford earthworks west of the square had been lost and speculated even Squier and Davis had the topography wrong but with LIDAR I was able to find the remnants of the circle on the top of Wallace hill. The square and partial oval remnants can be seen in a 1932 Aerial Photo. I took the measurements given by the Military Survey of 1834 and utilizing ARCGIS I give you the Milford Earthworks.
William Lytle
William Lytle's Drawing prior to 1803. William Lytle was the founder of Williamsburg Oh and the Father of Clermont County Ohio he surveyed most of the County for the Virginia Military in order to provision land for Virginian Revolutionary War Veterans. As he surveyed the land he found several Earthworks of which he drew the illustration seen here. William Lytle became wealthy moved to Cincinnati and founded Cincinnati Medical College, now the University of Cincinnati.  Milford Earthworks was published in, Observations on the Climate in Different Parts of America by Hugh Williamson, Published 1811 in England.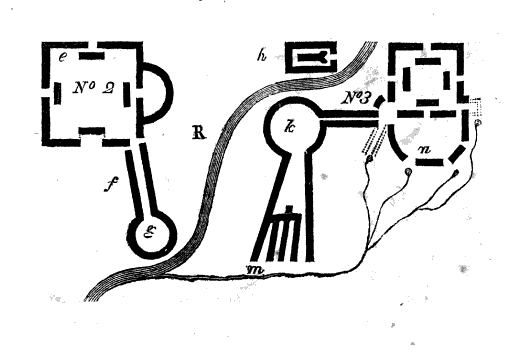 1823
A survey by the Military with dimensions. 1823 Major Isaac Roberdeau (1763 - 1829) of the US Army Corps of Engineers.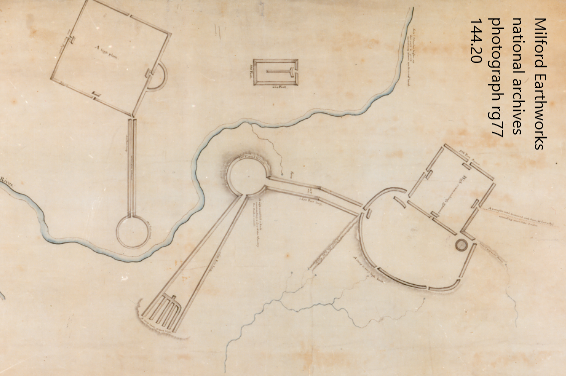 French Map
David Baillie Warden, Recherches sur les Antiquités de L'Amérique Septentrionale (Paris: Everat, 1827, Plate XI). Published 1827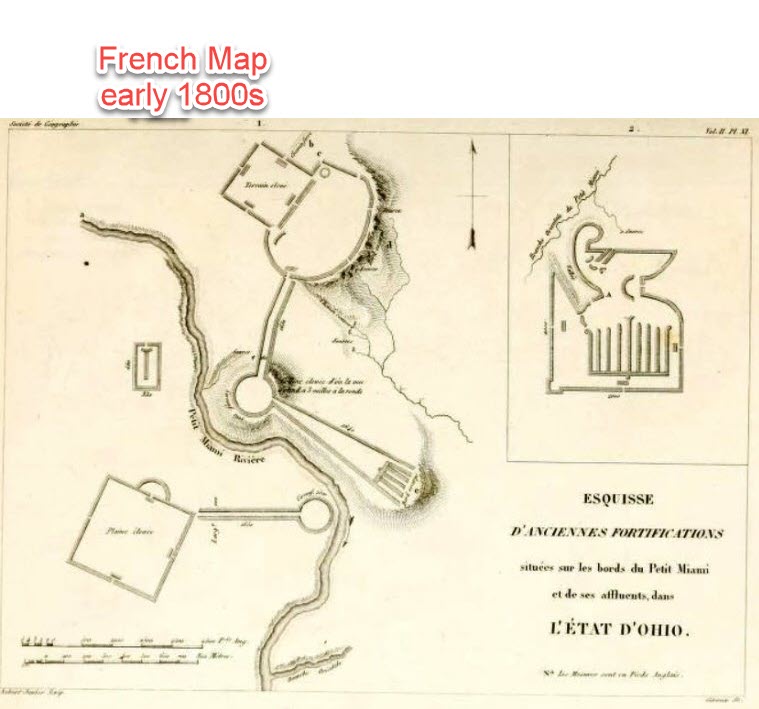 Ancient Monuments of the Mississippi Valley
1847 Davis drew the illistration of the Milford Earthworks with incorect topography, scale and Dimisions (See Squier & Davis Book Below)
SEE MORE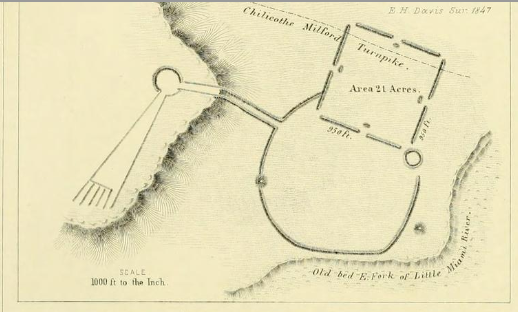 1932 Aerial Photo
1932 Aerial photo showing remnants of the square and some of the oval.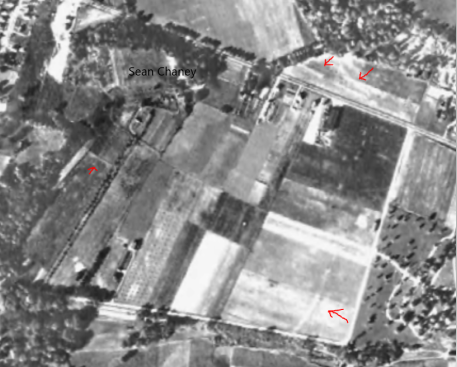 LIDAR

LIDAR showing the remanents of the Circle Embankment Wall on top of Wallace Hill. Sean Chaney 2018 Using USGS LIDAR.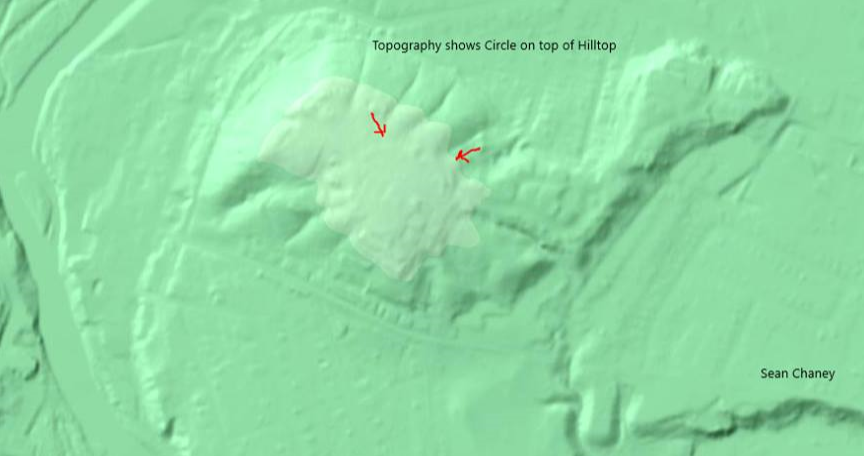 GIS
Geospatial outlining of the Milford Earthworks Using ARCGIS and dimensions from 1834 Military Drawing. GIS by Sean Chaney 2018.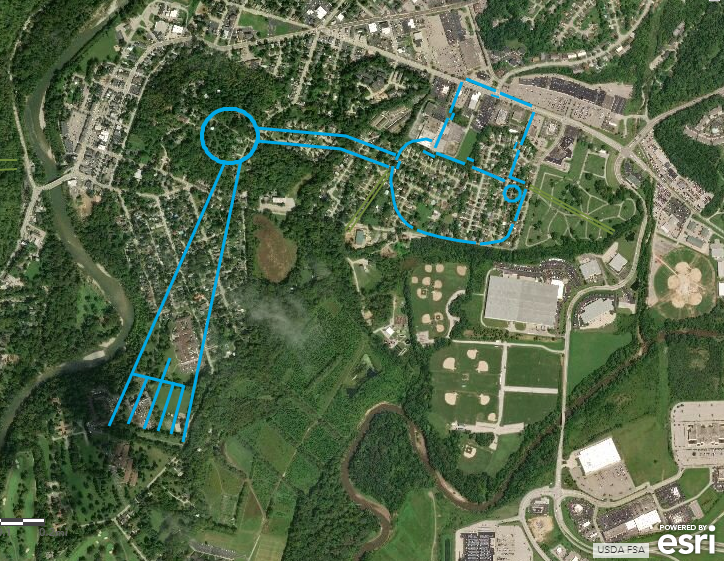 LIDAR & GIS
GIS of Milford Earthwork with LIDAR basemap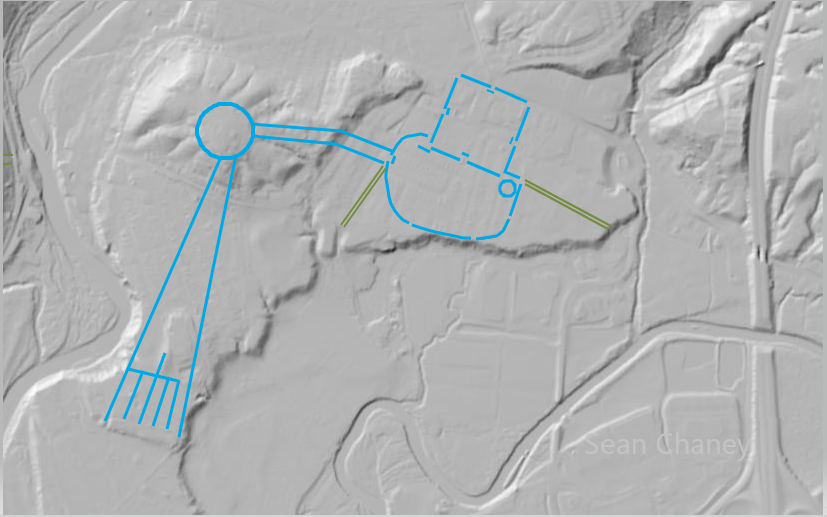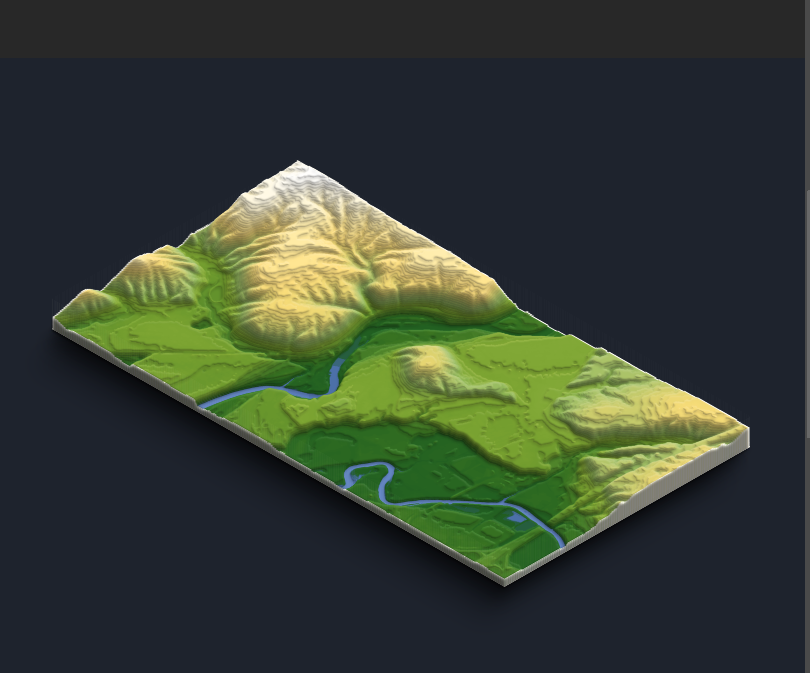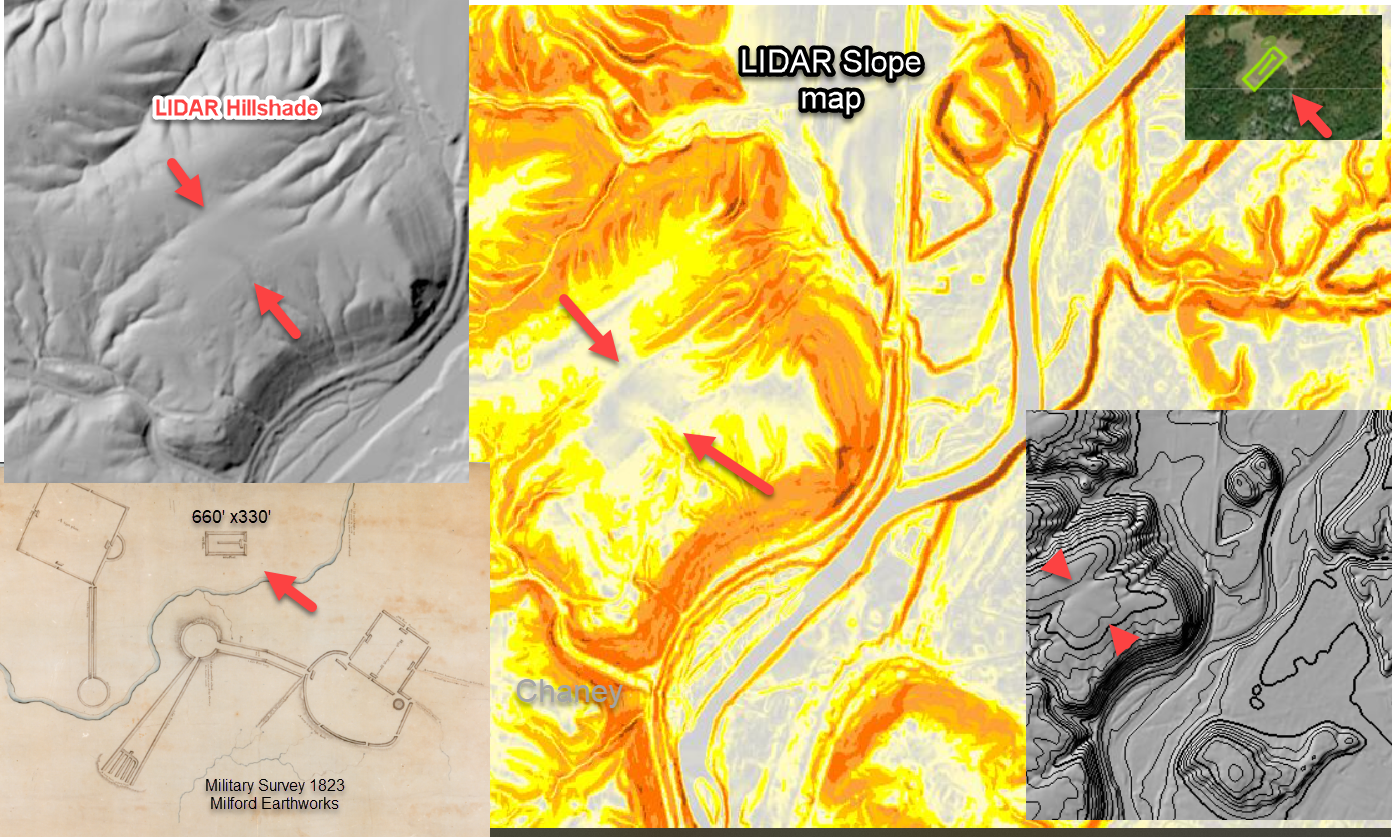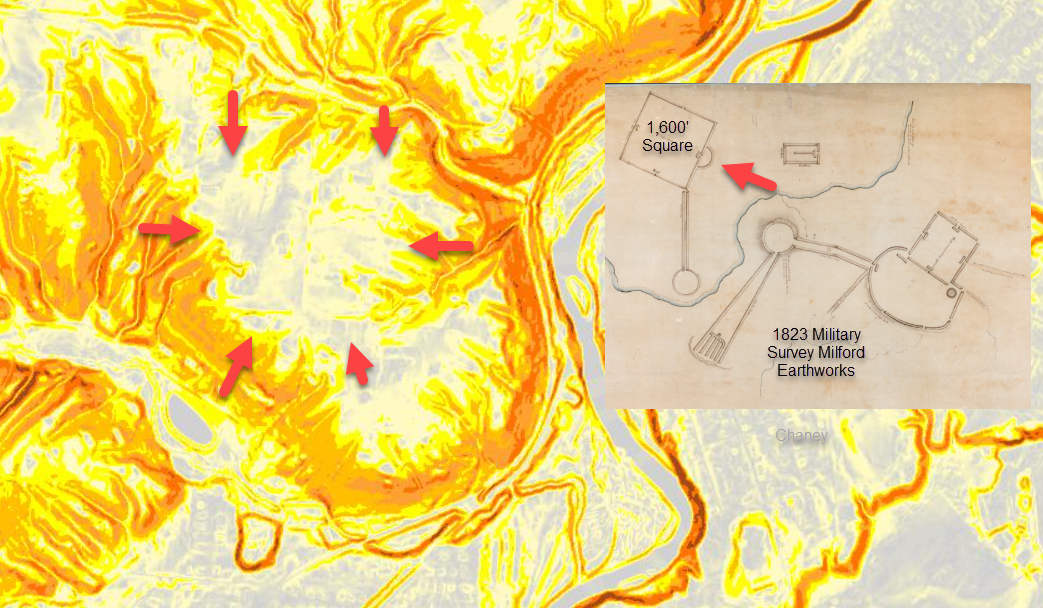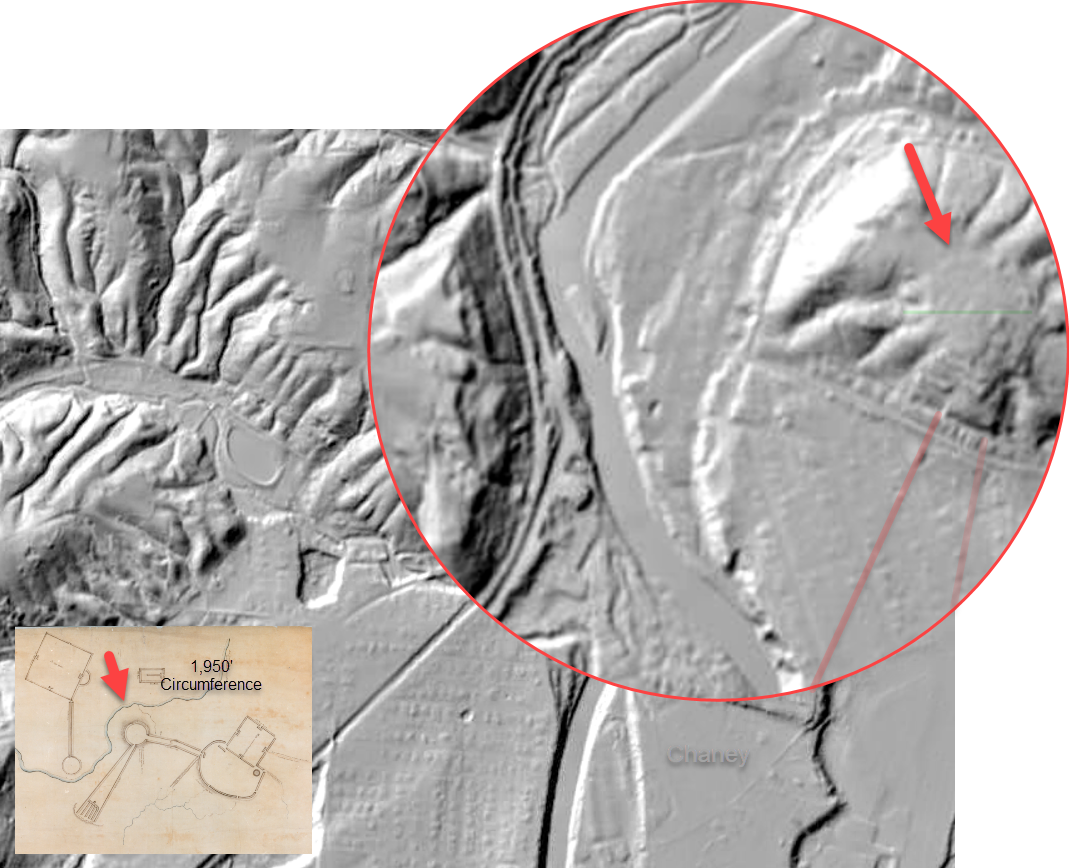 Remnants of the Circle on top of the Hill.
I obtained a high-resolution 1952 Aerial which shows remnants of some of the circle on top of Wallace hill and two projections to the south.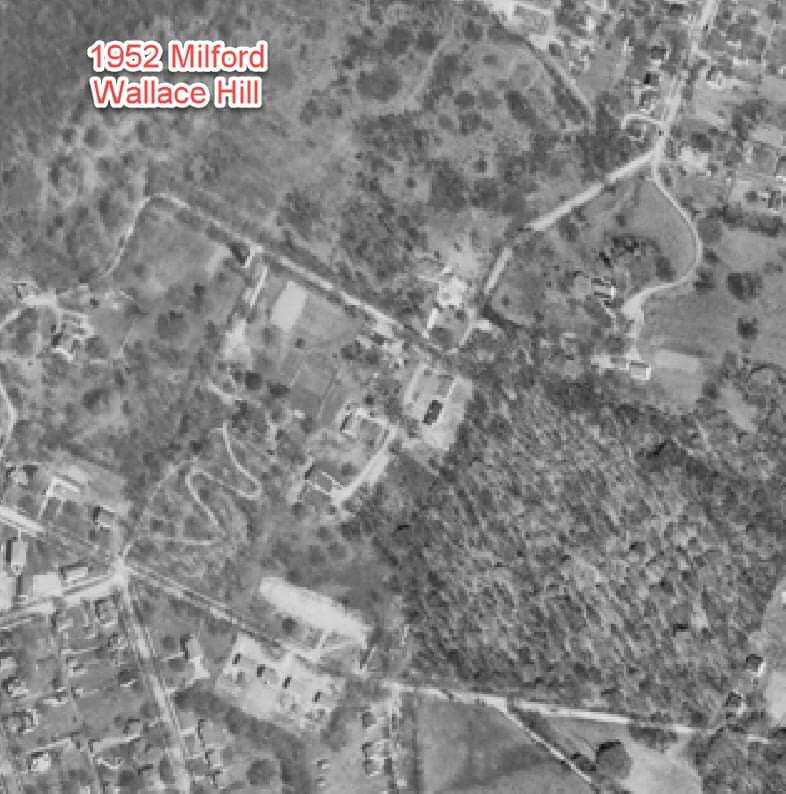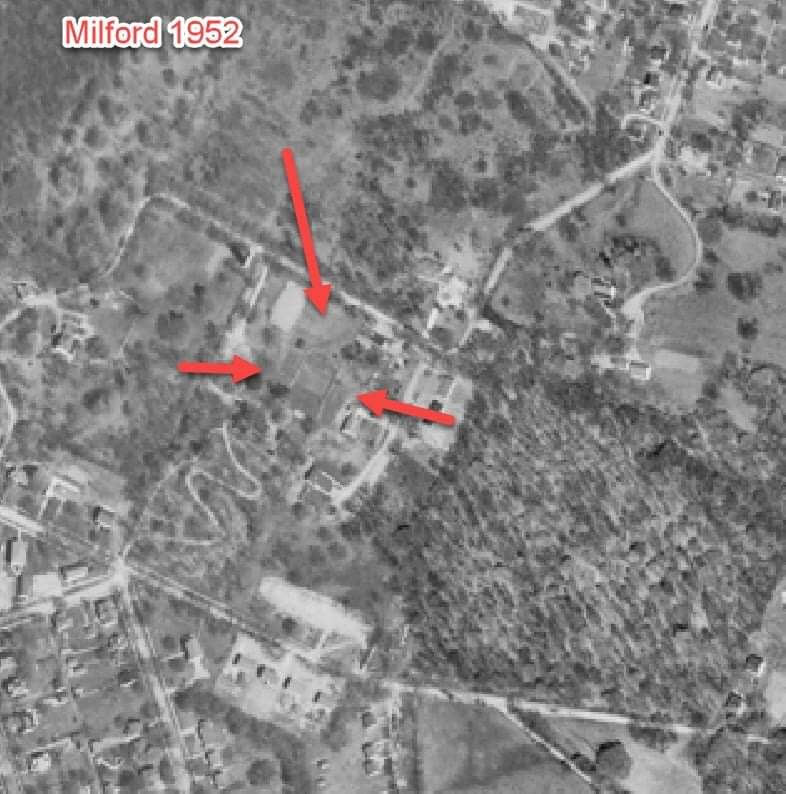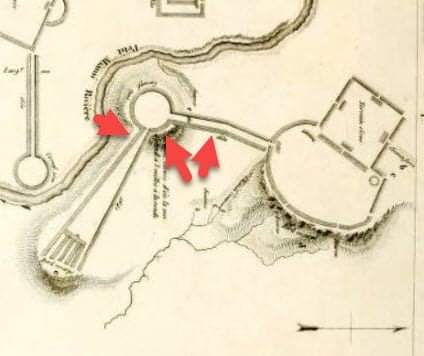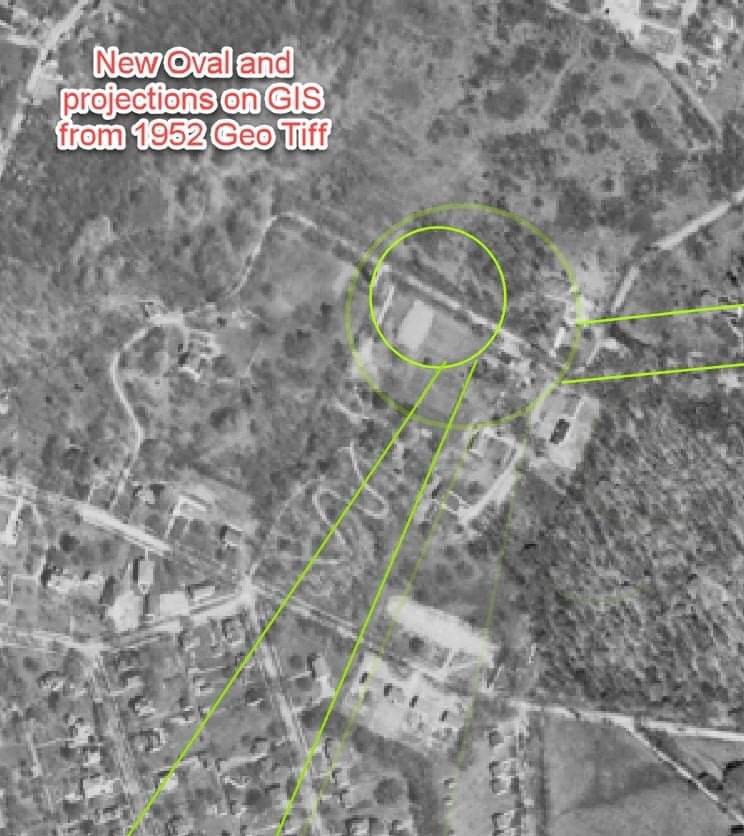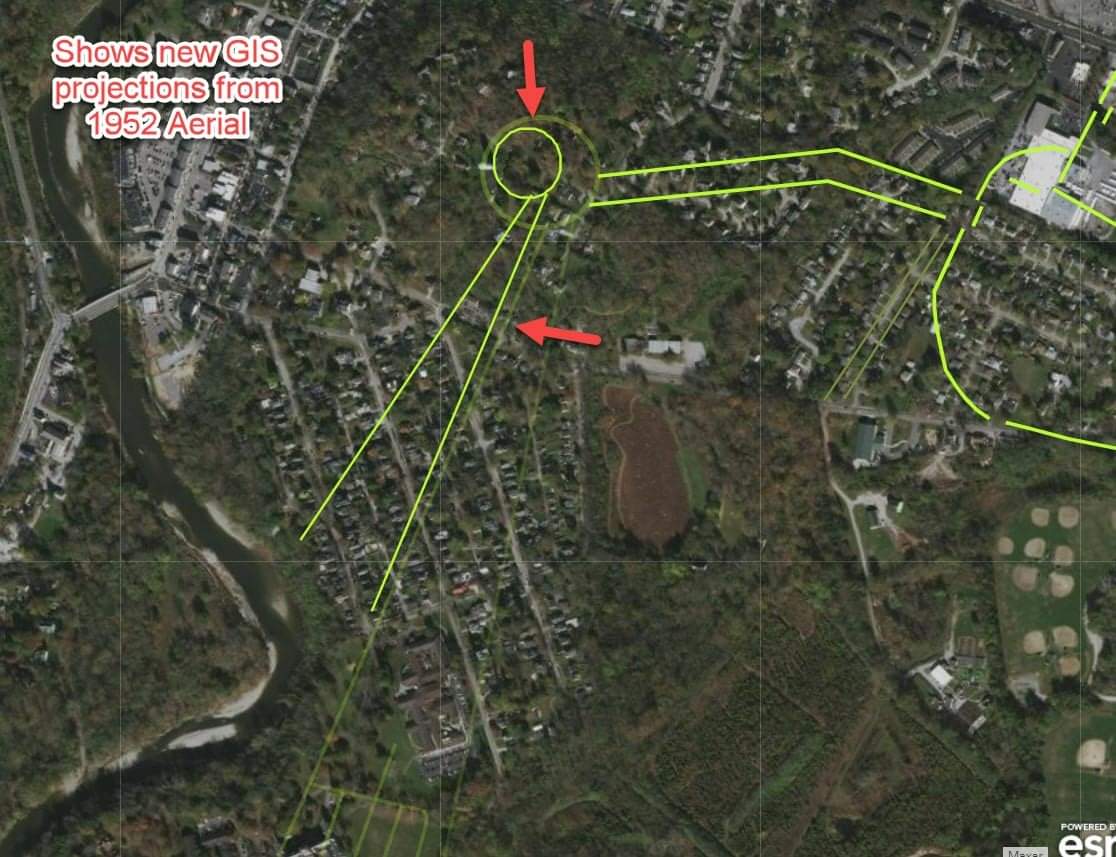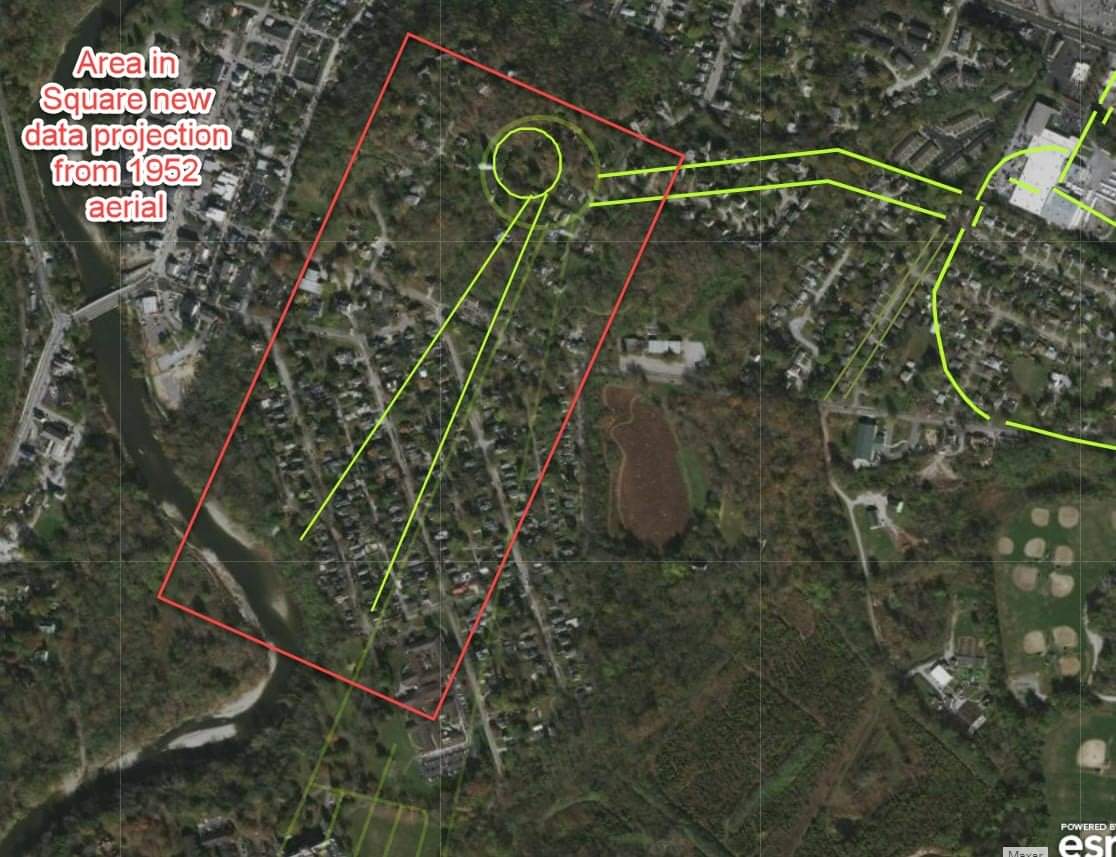 Milford GIS
Choose your Basemap. Use Mouse or fingers to move and zoom.
"Observations Climate Different Parts America" by Hugh Williamson 1811
Pages 193-197 William Lytle's Drawing of Milford Earthworks p197
"Natural and Statistical View; Or Picture of Cincinnati and the Miami Country" by Daniel Drake 1815
Pages 210-211describes Milford Earthwork Daniel Drake 1815 "Natural and Statistical View; Or Picture of Cincinnati and the Miami Country" (p 199-218 other Earthworks)
"History of Clermont and Brown Counties" by Byron Williams 1913
Pages 43-44 "History of Clermont and Brown Counties" by Byron Williams 1913