Trefoil Earthworks
Trefoil Earthworks is located near the confluence of Paint Creek and Massie Run just west of Bainbridge Ohio.
Google Map
Squier & Davis

Trefoil Earthworks from Acient Monuments of the Mississippi Valley. Appears the  orinatation is off with the position of Trefoil Like Liberty Township works and some others. I aligned it by the Roads and the topography in the LIDAR.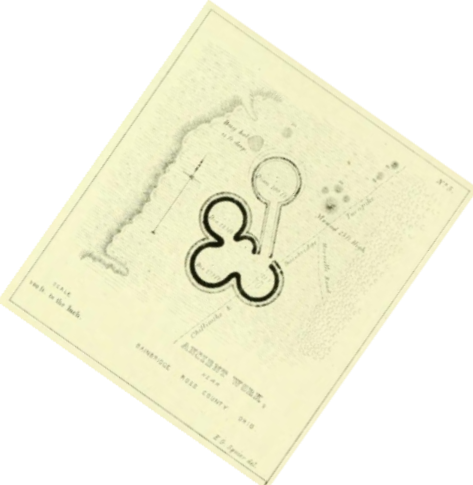 Trfoil GIS over LIDAR. GIS is approximate.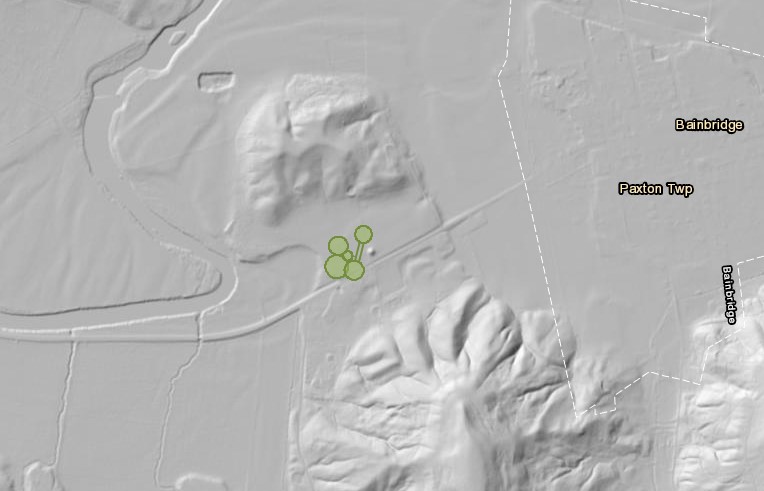 LIDAR
Approx GIS of Trefoil using mearsurments given.
Trefoil GIS
Approximate location
Choose your basemap, Select + or - to zoom, use mouse or finger to move