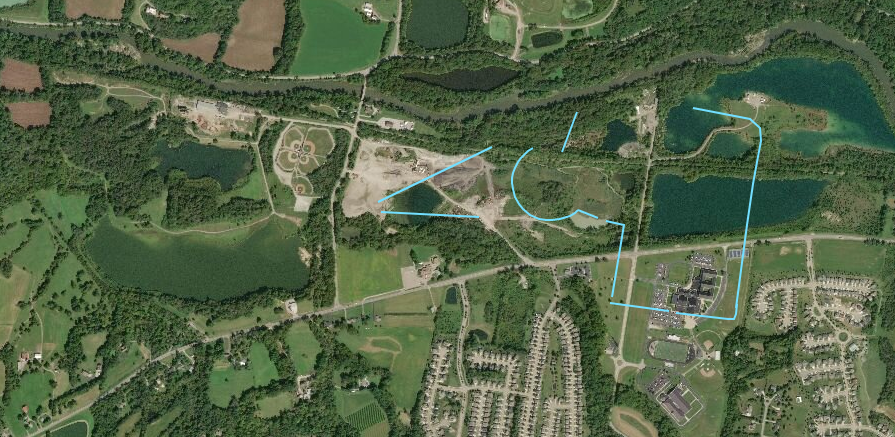 Stubbs
Stubbs Earthwork is located in Warren County Ohio at the Confluence of the Little Miami River and Bigfoot Run. It is a Geometric Earthwork which has been primarily destroyed by gravel quarries and construction of a public school.
Charles Whittlesey 1851 Drawing
Drawing of Stubbs Earthwork by Charles Whittlesey 1851. Charles Whittlesey mentioned that this was more of a sketch than a survey due to the fact that he did not have time to do measurements due to a surprise snow storm.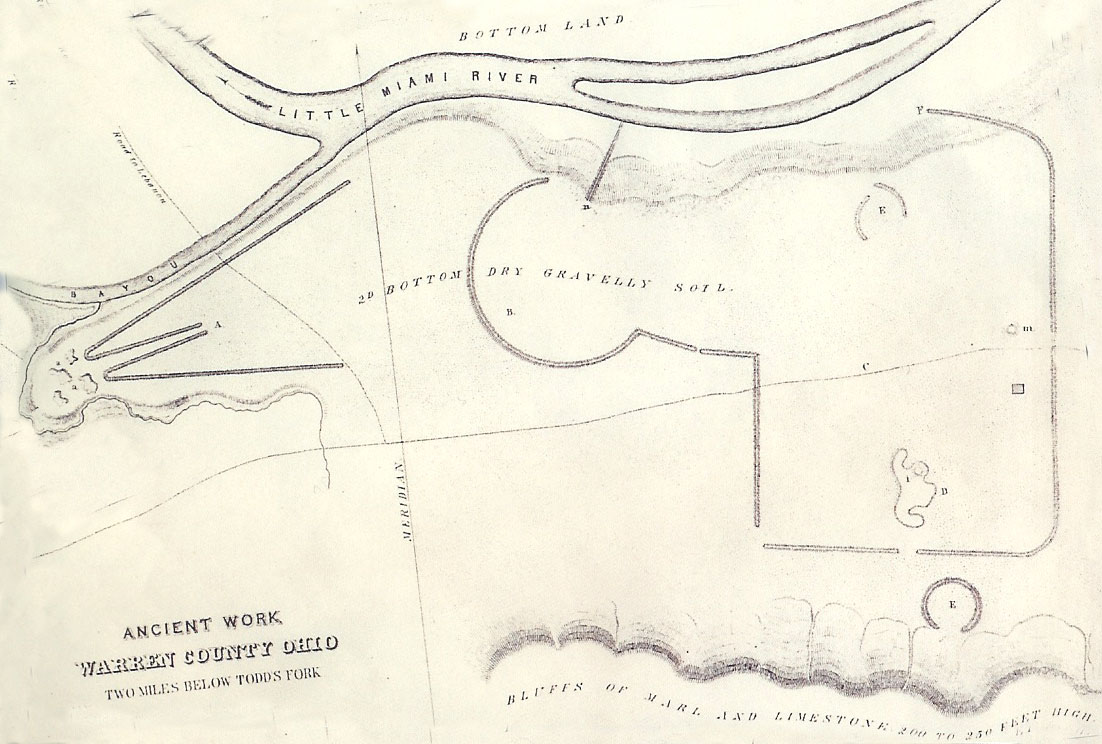 LIDAR

LIDAR With GIS overlay. Sean Chaney 2019 Using USGS resources.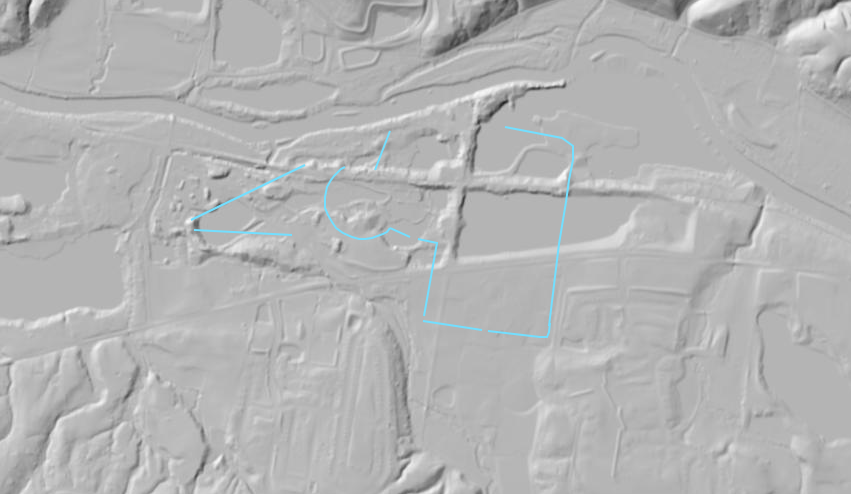 GIS by Sean Chaney 2019. Geospatial outlining of Stubbs Earthworks using ARCGIS. This is an approximation using 1962 Aerial photo (Georeferenced) and the 1851 Charles Whittlesey drawing.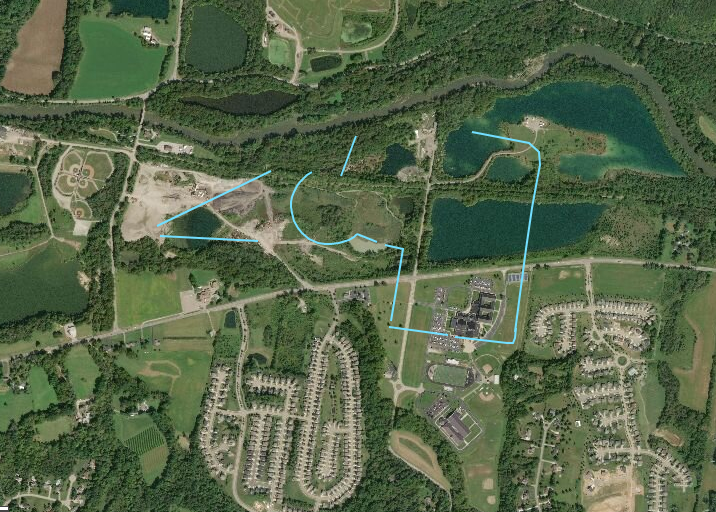 Stubbs GIS (33WA1)
Choose your basemap, Select + or - to zoom, use mouse or finger to move